Compulsory Chipping but not Scanning
Hopefully your dogs are all chipped, as the new law comes into effect tomorrow, 6th April 2016. All dog owners in England need to have their dog microchipped and the details registered on one of the approved databases.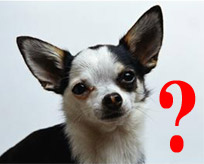 However, once your dog is chipped, don't necessarily assume that they will be quickly returned home if they go missing. That is not always going to be the case. The new microchippng law has a flaw that hasn't been addressed.
The National Animal Welfare Trust (NAWT), one of the UK's top animal welfare charities, have made a video explaining the new compulsory microchipping law and what the new law won't do.
NAWT CEO Clare Williams explains that the micrchip is not counted as proof of ownership. But the biggest and most worrying flaw is that this new law is not accompanied by a compulsory microchip scanning law. While many organisations do scan dogs, microchip scanning is not a legal requirement. This means that there is a risk that your dog may be found but not scanned.
Pretty shocking isn't it. As you can imagine, a microchip is useless unless it is actually scanned by someone.
Many of us assume that compulsory scanning is already in place but it is not. So how can missing or stolen dogs be reunited with their owners if their chips are not scanned?
Vets Get Scanning (VGS) point out that "It's no good giving all dogs microchips if all vets, agencies and other establishments do not scan and check microchips as standard procedure every and any time an animal is dealt with for the first time, whether dead or alive."
VGS started a petition for compulsory microchip scanning but sadly, at 70,799 signatures, this was not enough to get the proposal considered for debate in Parliament.
They have laid out the following facts about microchips. It makes sobering reading:
Is a microchip proof of ownership? NO
Do all vets scan pets with owners at registration? NO
Do all rescues scan before rehoming? NO
Do all rescues cross check surrendered pets with microchip registration? NO
Do all council pounds scan before seven day deadline? NO
Do all Highway Agencies and council roads scan deceased pets? NO
Do all Network Rail agencies scan deceased pets? NO
Do all exit ports from the UK scan pets leaving the UK? NO
Unfortunately, until or if ever the law changes, all we can do is make sure that any dog we find, rescue, purchase or rehome is scanned for a chip. Your local vet will be able to do this for you. It is the right thing to do. The dog may belong to someone else.
Microchipping help
As well as microchipping your dog, it is incredibly important to keep those details up to date. If you are not sure how to check your dog's chip or update it, please see How To Check Your Dog's Microchip Details.
By Jenny Prevel
© D for Dog www.dfordog.co.uk
This article belongs strictly to D for Dog and we do not authorise the copying of all or any part of it.