Free Microchipping at a Vet Near You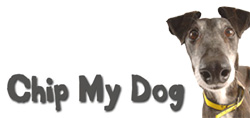 In April 2014 we did a blog about free dog microchipping offered through vets by Dogs Trust. The charity launched a Free Microchipping Through Vets campaign to offer all owners the opportunity to microchip their dog free of charge through participating vet practices.
It will soon be a legal obligation for all dogs to be chipped (England by April 2016 and Wales by March 2015).
1,542 veterinary surgeries have joined the campaign, giving up their time for free and enabling over 80,000 dogs to be microchipped since 1st April.
For your nearest participating vet or if you are a veterinary surgery who would like to take part, please call 0330 123 0334.
Where to get free microchipping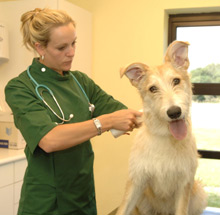 Free microchipping is available throughout the year at all Dogs Trust rehoming centres (by appointment) as well as at their free chipping roadshows and over 1,500 veterinary practices across the country.
Register the chip
This is extremely important! If the vet or whoever is chipping your dog does not submit the paperwork for you, make sure you complete the form and mail it to the company. And even if the chipper submits the paperwork, it is a good idea to follow up with the database to make sure the chip was registered correctly.
Update details
It is vital that the owner takes responsibility for updating their details with the database should their details (phone number, address etc.) change. You must keep your dog's microchip information up-to-date. If you don't the microchip is useless.
There are four microchip databases in the UK, so if your dog has been microchipped in the UK, the chip should be registered with one of these, if the corresponding paperwork has been completed.
If you need help with finding who your dog's chip is with or how to contact them, visit How To Check Your Dog's Microchip Details.
Further info
Dogs Trust have further info on All you need to know about microchipping.