Help Dog Charities at Christmas
This year why not do some of your Christmas shopping from one of the animal charity websites. Not only can you buy gifts for your dogs and loved ones but you can also purchase your Xmas cards, wrapping paper and Christmas crackers.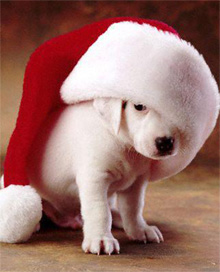 Many charities supplement their donation income with money raised via their charity shops. There are also schemes where charities specifically request toys, equipment and donations as Christmas presents for the animals in their care.
View our list for great Christmas cards and gifts that you can purchase online while also helping dogs and dog related charities.
Here some of the ones we have found.

Dogs Trust
Christmas cards and gift ideas for your family and friends. Support Dogs Trust and find the perfect gift, including food, gifts and more. Every purchase helps Dogs Trust continue their work caring for thousands of stray and abandoned dogs.

PDSA
The PDSA online shop offers a selection of Christmas cards, gifts for you and gifts for your pet. There is something for everyone, and each time you buy a gift you are helping sick and injured pets throughout the UK. They also have a Pet Saving Gifts scheme with gifts ranging from bandages for just £5 to a day's worth of equipment for £90. A wonderful and unique gift idea.

Blue Cross
The Blue Cross shop and catalogue has a range of Christmas cards and gift ideas plus Blue Cross calendars, diaries and address books. Every purchase you make will help this charity care for sick and homeless animals.

RSPCA
RSPCA animal charity Christmas cards, calendars, diaries, wrap, crackers and much more festive fun.

The Mayhew Animal Home
The Mayhew Animal Home is one of the most effective animal welfare organisations in London, reaching thousands of dogs and cats to escape a life of abandonment, neglect and cruelty.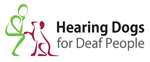 Hearing Dogs for Deaf People
The Hearing Dogs for Deaf People online shop has Christmas cards, wrapping paper, gift ideas for you, your pets and your home plus 'sponsor a puppy' gifts. Every sale helps them to train more life-changing hearing dogs.

Canine Partners
A small range of charity Christmas cards and gifts, with every purchase helping to provide specially trained dogs for the disabled.

Guide Dogs
When you buy your cards and gifts from the Guide Dogs' online charity shop, you are helping to change the lives of blind and visually impaired people.
By Jenny Prevel
© D for Dog www.dfordog.co.uk
This article belongs strictly to D for Dog and we do not authorise the copying of all or any part of it.