Leptospirosis - Assessing the Risks
In our recent article Dog Vaccination Guidelines 2015 we discussed modern guidelines for dog vaccinations and boosters.
There are core and non-core vaccinations. Non-core vaccines are only required for pets whose geographical location, local environment or lifestyle places them at risk of contracting specific infections.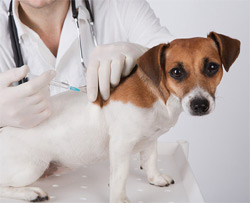 One of the non-core vaccines is for a disease called Leptospirosis. This potentially fatal disease, especially in puppies, is hard to diagnose and treat. It is also a zoonotic disease, meaning it can be passed from animals to humans.
The primary risk is from the urine of infected rats and other animals. The environment and water sources, especially stagnant ones, can easily be contaminated. Potentially any dog who goes outside could therefore be at risk.
Whether or not to give the vaccine for Leptospirosis has always been a contentious issue. Like the flu virus, leptospira bacteria changes constantly. This means that vaccinating against one strain does not protect your dog from another strain of the disease. It is also one of the vaccines that is more likely to cause adverse reactions. This has always been the case. Finally, it only lasts for up to 12 months so the Lepto vaccination would have to be given annually.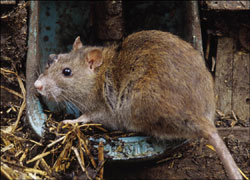 Previously the Leptospirosis vaccine only covered 2 different strains (the ones most common to the UK) but a new vaccine was introduced that covers 4 strains. This is the Nobivac L4 vaccine.
The Telegraph reported on 2nd July 2016 that "Thousands of dogs across Britain are dying or suffering severe allergic reactions after being treated with a vaccine meant to protect them against mild bacterial infections, claim their owners."
While that sounds alarming and definitely should not be taken lightly, I don't think anyone with a dog who has died of Lepto is likely to refer to it as a "mild bacterial infection". It is a serious bacterial infection and it can be fatal. The article elaborates on a couple of anecdotal cases, but let's not go there. This is a serious issue that should not be muddied with media hype.
However, the article does bring to the fore one very important point. The Nobivac L4 vaccine, like the 2 strain Lepto vaccine before it, should never be administered lightly. To go back to the point we made earlier, the vaccine for Lepto has always been contentious. It has always been a vaccine that needs a lot of consideration before it is given to our dogs.
The Telegraph article also raises the point that many owners say they were not aware of the risks of the Lepto vaccine and were not informed of these risks by their vet.
The best way forward is to make sure you are as informed as you can be, then talk to your vet about the potential risks and benefits of the Leptospirosis vaccine for your particular dog and their particular circumstances. This decision should take into account your dog's age, current health and their risk of contracting the disease. It is also worth noting that the World Small Animal Veterinary Association have advised owners not to use the Nobivac L4 vaccine on puppies under the age of 12 weeks.
Please do read our Dog Vaccination Guidelines 2015 article so that you are fully informed when it comes to discussing the vaccination issue with your vet and making these important decisions.
Finally, if your pet does suffer a reaction following any vaccination, medication or similar, please do report it. To find out more, visit Reporting Adverse Reactions.
By Jenny Prevel
© D for Dog www.dfordog.co.uk
This article belongs strictly to D for Dog and we do not authorise the copying of all or any part of it.