Owners of Dogs Who Attack & Kill Could Receive Life Sentence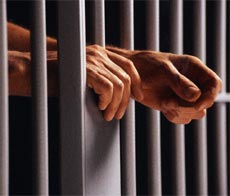 In May this year we reported on proposed government measures intended to tackle irresponsible dog ownership – Please see Queen's Speech 2013 - Extension of Dangerous Dogs Legislation

In short, the planned changes were:
It would be considered an offence to own or be in charge of a dangerously out of control dog in a public place and also extended to private properties.

If people's pets attack guide dogs it will be considered an aggravated offence.
Many welcomed the commitment to improve dangerous dog law in the coming year's legislative timetable in the hope that such laws would encourage responsible dog ownership and strengthen the law for tackling dogs that are dangerously out of control.
Today, Tuesday 6th August 2013, new plans have been announced that could mean a 'life' prison sentence for any owner of a dog that attacks and/or kills a person or an assistance dog (owners who allow an aggravated dog attack).
Amendments to the Dangerous Dogs Act 1991 are before Parliament at the moment as part of the Anti-social Behaviour, Crime and Policing Bill (clauses 98 and 99). The plans would see a rise in the maximum sentence for allowing a dog to be dangerously out of control. It currently stands at a maximum of 2 years imprisonment, an unlimited fine or both. The amendment proposes to increase the maximum penalty to life imprisonment.
Have your say!
The public are being given the chance to have their say about whether there should be a longer maximum sentence available when an individual's dog attacks a person or assistance dog and causes serious or fatal injuries.
An online consultation (applies to England and Wales only) has been set up to seek the public's views on whether the Government should increase the maximum sentence to life imprisonment.
Crime Prevention Minister Jeremy Browne said: "Dog owners who fail to take responsibility for their dogs must be held accountable. Today's consultation will give the public a say in whether owners of dangerous dogs that attack people should face tougher penalties, possibly life imprisonment."
Defra explains: "In responding to the debate on the amendment, the Government signalled that it considers life imprisonment for allowing an aggravated dog attack to be a severe sanction. In the circumstances it would appear disproportionate to the offence. As a comparison, the maximum sentence for causing death by careless driving is 5 years, and for causing death by dangerous driving, 14 years.
Furthermore, when considering any change in the maximum penalty for an aggravated dog attack, it should be noted that a person convicted of causing death by using a dog as a weapon may be convicted of manslaughter or murder and may already be given a sentence of life imprisonment.
However, the point was made in the Parliamentary debate on the amendment that the current level of maximum penalty for an aggravated dog attack of 2 years imprisonment is too low, given the devastating effect that dog attacks can have on peoples' lives and on assistance dogs. Overall, there is a range of possible maximum sentences between 2 years imprisonment and life that might apply in different circumstances."
Please take a few moments to complete the survey questions here -
Maximum Prison Sentences for Dog Attacks Causing Injury or Death
The consultation runs from 6th August 2013 to 1st September 2013 and is open to anyone from any background.
In responding to this survey, please note that the Government is considering the
maximum
sentence for these aggravated offences only. In sentencing, the court will have regards as usual to any mitigating or aggravating factors and it is anticipated that only the most serious of offences would result in a sentence towards the new maximum.
Please submit your answers by 1st September 2013
so the Government may propose considered and proportionate maximum sentences to apply in England and Wales in time for the amendments to be considered by both Houses of Parliament.