New Doodlebone Colours
The Doodlebone range of comfortable harnesses for small to medium dogs is proving so popular they have recently added a number of fabulous new colours to some of their best selling designs.
Doodlebone Air Mesh Dog Harness
The original Doodlebone Air Mesh harness started out in blue, red, black, orange and pink. You can now also choose from modern grey, classic camo, gorgeous teal or sunny yellow. They really do look amazing.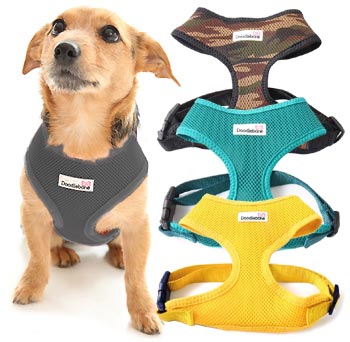 Doodlebone Snappy Air Mesh Dog Harness
If you prefer a step-in harness that doesn't need to go over your dog's head, the Snappy Air Mesh harness also has a number of stunning new colours added to its range - neon pink, teal, camo and cyan.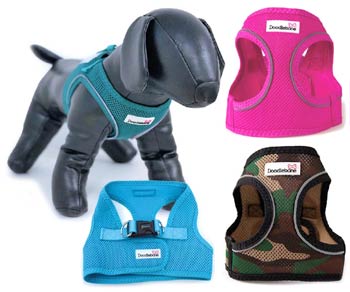 To purchase or find out more, please visit our
Doodlebone
product page.