Christmas Gifts for Dog Lovers
Christmas is coming and it is time to start thinking of gift ideas. At D for Dog we have a range of the best Christmas gifts for dog lovers. If you are looking for a gift for a dog owner then you have come to the right place.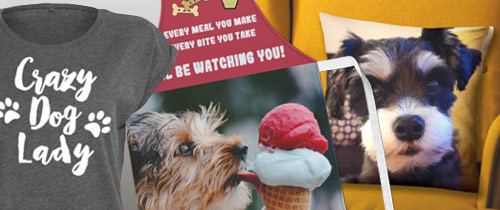 Of course you can browse our entire online shop (we have everything dog related you could wish for) but in this blog I wanted to point you in the direction of some popular gift ideas that are sure to make any dog loving pooch owner very happy.
Whether you find it difficult to find presents or you are looking for something special for the dog owner who has everything, we have it covered. Put your thinking cap away and let us inspire you.
Some of our products are hand made to order so don't leave it too late.
Happy shopping.
Gifts for Dog Lovers
We have a fabulous range of gifts for dog lovers. Personalised presents are always incredibly popular and definitely have the "Wow" factor or how about taking things to the next level with a stunning 3D photo engraved crystal. Dog owners will also love our range of slogan t-shirts and hoodies. If you are still stuck for ideas, a gift voucher allows the recipient to buy whatever takes their fancy. Sorted!

We hope these gift ideas inspire you. Enjoy shopping and, as always, if you have any questions just ask.
We also have gift ideas for dogs - please see Christmas Gifts for Dogs